Tornados lose in Colmar, miss playoffs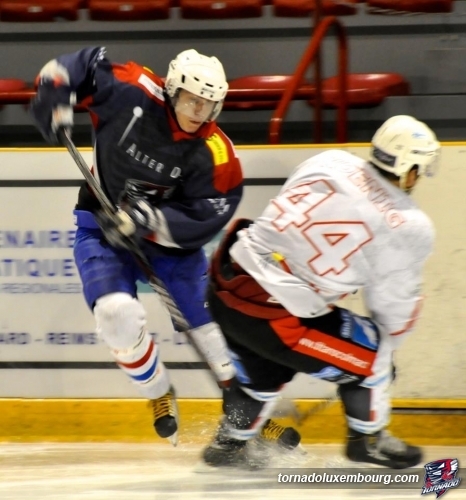 Last night, the Tornados lost a tight game against the Colmar Titans, 3-6.
Unfortunately, the Tornados are now out of the race for the playoffs, while Colmar have kept their hopes for the last available playoff spot alive. Colmar now ranks fourth, ahead of Dijon II and the Tornado Luxembourg.
Tornado's goals last night were scored by Tony Jakubse,
Marcus Eriksson
and the newly added forward
Ossi Uotila
.
The Tornados will try to win as many games as possible for the remainder of the season. Next week, they will face the higher ranked Gaulois Chalons - who are currently 2nd in the standings - on the road and try to take vengeance for the 4-11 loss at home.
Mich

, 15.02.2015 - 03:41

Go Tornadoes Go!!
Melde dich anhand eines sozialen Netzwerkes an:
oder erstelle ein neues Konto hier:
oder
Du hast schon ein Konto? Melde dich hier an: