Tornados win first game of the season against Evry-Viry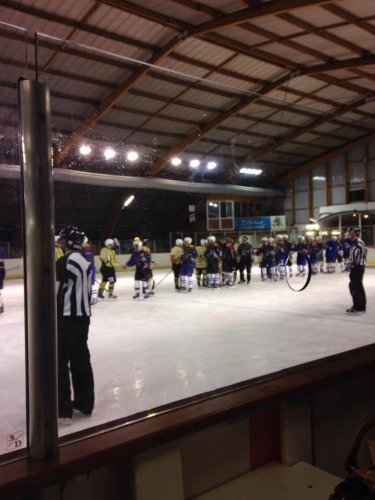 The Tornados have won their first game of the season, 5-4 (1:1, 1:4, 5:4) against Evry Viry on the road.
The Tornados came back from a 1:4 deficit after the second period and managed to turn the game around 5:4. Goals were scored by
Ossi Uotila
(3),
Teemu Hinkula
(1) and Olli Kuusjarvi (1).
Next up is Colmar Titans at the Patinoire Kockelscheuer, this saturday at 19:00h, so be there and support your Tornados!



Ossi Uotila - Tornado Luxembourg


Olli Kuusjärvi - Tornado Luxembourg

Christophe Jolly - Evry Viry Hockey 91
Melde dich anhand eines sozialen Netzwerkes an:
oder erstelle ein neues Konto hier:
oder
Du hast schon ein Konto? Melde dich hier an: