First end of season tournament and barbecue were a big success!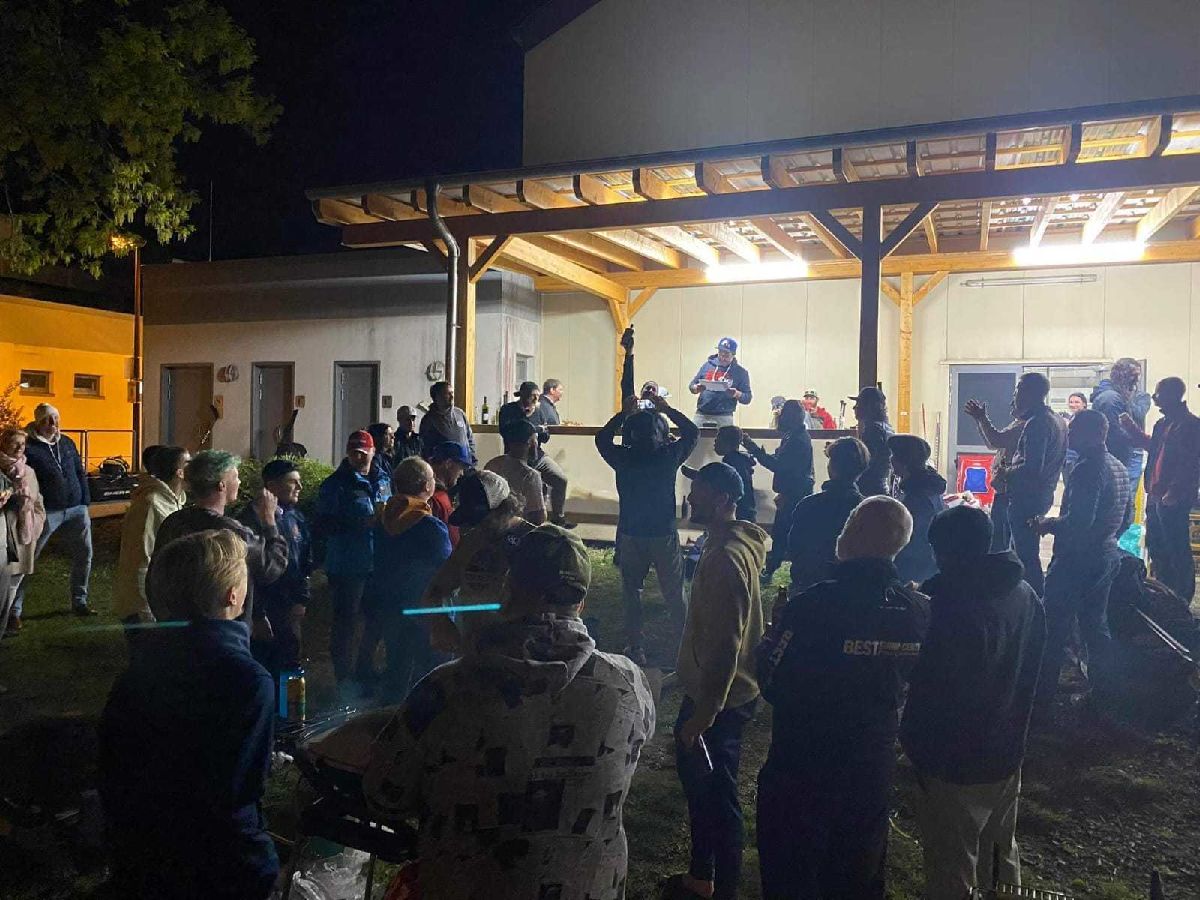 On Saturday 30th of April - the last day of ice before the ice rink shuts down for the summer break - the Tornado Luxembourg organized a fun tournament among its members. Players from different teams of the club, such as the Tornado's first team, Puckers, Cool Puckers, Tornado Women as well as some youth prospects, met and played in completely mixed teams in a tournament that had mainly one goal: Having some fun!
Nonetheless, over 60 players participated, mixed up randomly accross 5 teams. Everyone enjoyed 4 hours of fierce hockey in a fun atmosphere.
A big thank you also goes out to the referees, Jérôme Becker and Donal Cannon, who have volunteered to referee all the games of this event!
The club would also like to express its thankfulness towards all the team captains and managers, but also the volunteers, who all pulled together to set this event up, but who have also invested significant amounts of time and effort into organizing their teams throughout the year. They are the club's true MVP's of the season!
This Barbeque and Hockey Tournament have been a great effort to bring the #TornadoFamily together, have some fun and enjoy the sport of hockey!
On to a long summer break!
PS: Keep your eyes open for a new edition of the Tornado Summer Diaries!