Just 2 goals down and still alive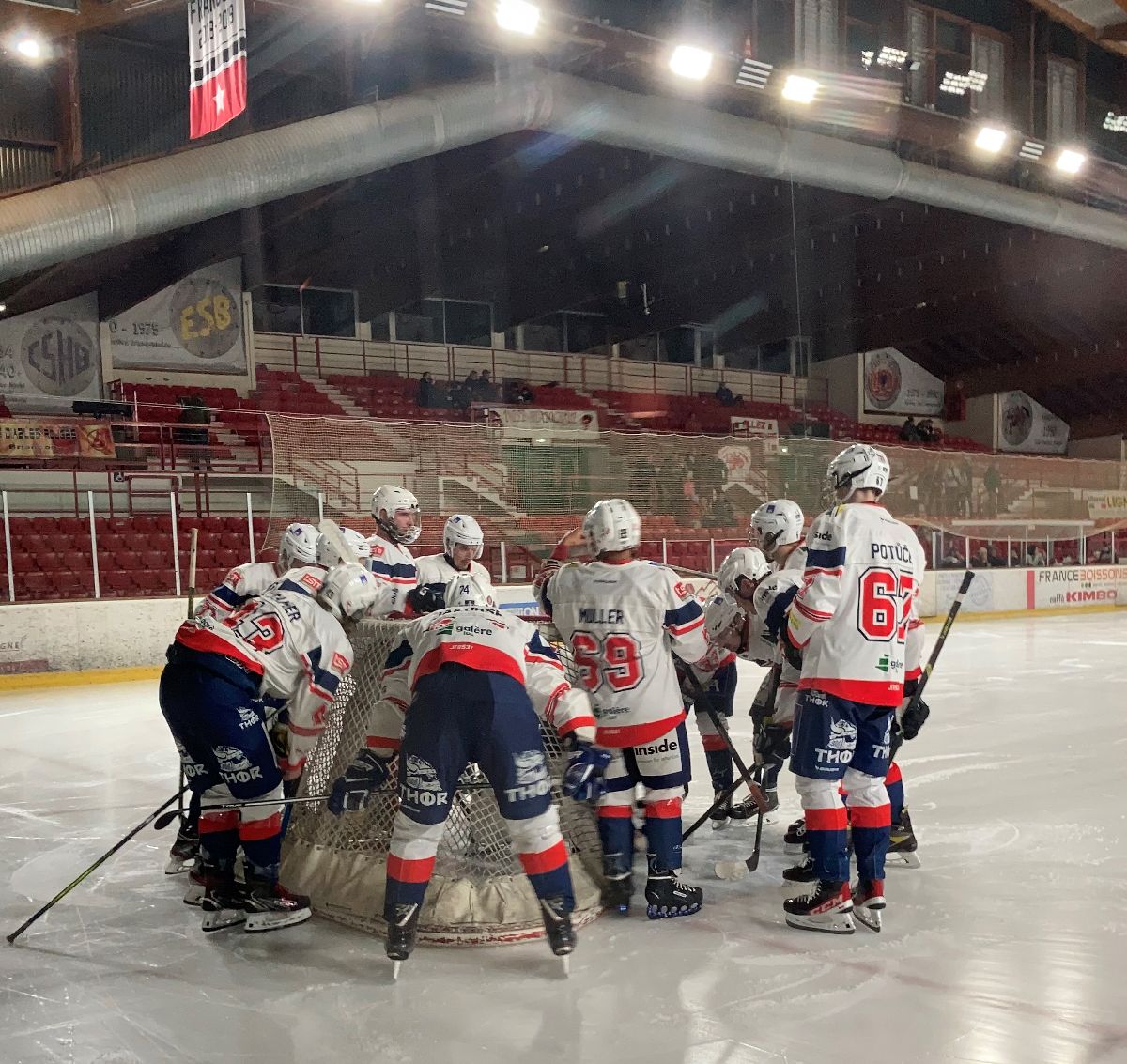 The trip to Briançon this Saturday was a perilous one. It was essential to show the good intentions seen at the end of the regular season in order to stay alive before the return match. Briançon, 3rd in group D, had shown great potential by pushing the giant Lyon to the limit a fortnight ago. A heavy defeat would have made the task very difficult in the return match and the party would have had a bitter taste next Sunday (11:30) in Kockelscheuer. But our boys came back with a clean sheet and a 4-2 defeat which keeps the hope for the 1/8th final alive. We could even have hoped for better...
The first period was particularly engaged. In this duel the Tornado fell into all the traps and 6 times our boys went to visit the penalty box in 20 minutes. Fortunately, Philippe Lepage was able to keep Briançon at bay during these long powerplay minutes. This did not prevent the Red Devils from opening the score, but Antoine Thomas equalized on one of the rare power play the Tornado. 1-1 at the end of the first period.
The second period was less choppy and the quality of the game was affected. However, the briançonnais scored twice in the same period, while David "Shorty" Muller reduced the score and kept our boys in the game. The fatigue was to be felt in the third period and Briançon took advantage of it to score a goal, always stumbling on a Philippe Lepage on fire.
4-2 after 60 minutes and the Tornado can keep the hope of joining Chalons in the 1/8 final. No doubt the public will be on fire in Kockelscheuer to support the boys despite the unusual schedule (Sunday 26 March - 11:30).