Big win over Meudon 2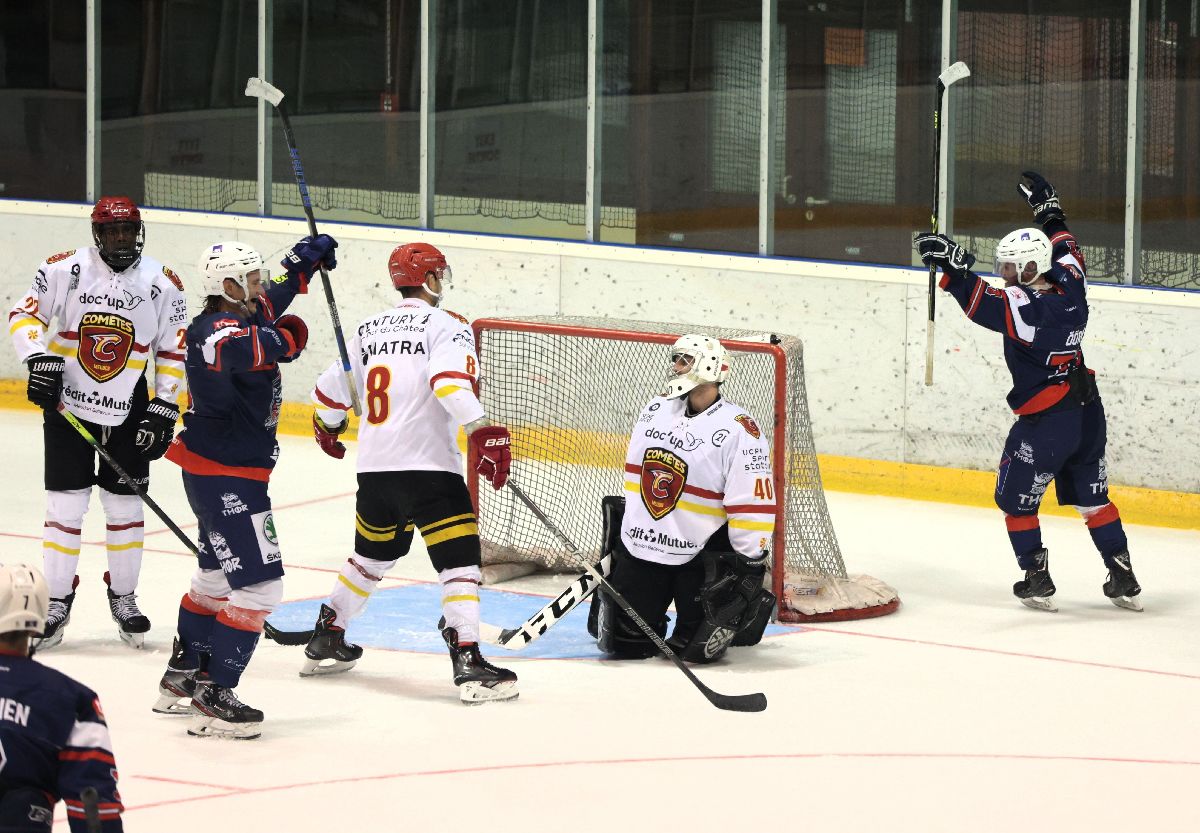 ---
For the second game of the regular season, the Tornados welcomed the Comètes de Meudon 2 on home ice. The evening's social programme had a lot to offer, as the game was originally planned as a season opener.
In the best autumn weather, the Tornados' women's team took care of the culinary well-being of all fans on the forecourt of the stadium from 4 p.m. and after the game, the local band Schëppe Siwen ensured an exuberant atmosphere with their folk-rock sounds. Shortly before the start of the match, the 350 spectators flocked to their seats to watch the game.
We expected Meudon 2 to be a team made up mainly of youngsters from the academy. A sort of antechamber for the first team, which plays in D1. There were high-calibre chances on both sides, but it took a whole 14 minutes for the puck to find its way into the goal for the first time. The Tornados took a 1-0 lead through the goal of newcomer Conor Leonard. The Tornados would not relinquish this lead on this evening. It seemed that the guests could not keep up with the pace of the first line of the Tornados and had to draw several penalties (56 minutes over the entire game). This resulted in 5 powerplay goals (goals in overtime) in favour of the Tornados. The final result was then quite clear. The Tornados won their second game of the current season 8:0. Goalkeeper Jesse Miquel was rewarded with a shut-out for his 1st game with Tornado, while Charlie Springer scored his first goal in only his 2nd first-team match.
The next match in Kockelscheuer will not be until 28 October, after 2 away trips to Dammarie (14/10) and Chalons (21/10).
Get your ticket: 
Click here