Tornado stall out in Dammarie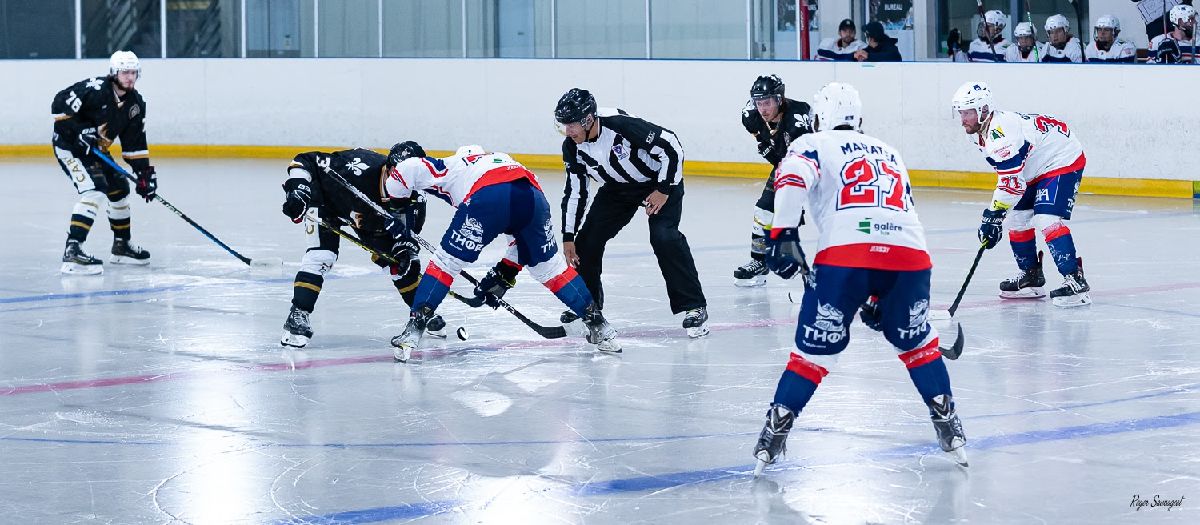 ---
The trip to Dammarie was a tricky one. This experienced team, 3rd in the 2022/23 season, was certainly looking for revenge after the harsh 10-1 defeat at Kockelscheuer 3 weeks ago. In that match, they had certainly noticed how nervous our players were in certain situations. Our Tornados travelled without Adrien Maurer and Jan-Eric Vasaluo, with a particularly young team against the old hands of Dammarie.
The first 10 minutes were fairly evenly balanced, but Dammarie scored 2 goals in quick succession (9:01 and 9:26) to put the Tornados in doubt. Grigorijs Holodkovs' goal (12:20) kept them in the match at the end of the 1st period (3-1). At the start of the second period, Chris Maratea and Colm Cannon scored two goals to give the Tornadoes a glimmer of a comeback. But lacking discipline and discipline, the blue and reds lost the 3rd period again (3-2). The 3rd period (3-1) was a repeat of the first 2, with our boys falling into all the traps set by Dammarie's experienced players.
The Tornado ended the match with 47 minutes of penalties (after 28' against Dammarie in the first leg and 48' against Meudon), which is too many to win an ice hockey match with any peace of mind. Nevertheless, our Tornados remain 2nd in Group C after 3 games and still have the best attack (22 goals). We'll have to learn the right lessons from this defeat before the double-header against Chalons (21/10, 18:30 in Chalons and 28/10, 19:00 in Kockelscheuer), which has everything to fear. Les Gaulois had shown a great deal of solidity and experience in their pre-season matches. They have 2 wins (both against Champigny) in as many games in D3 this season.