A thrilling finish against Châlons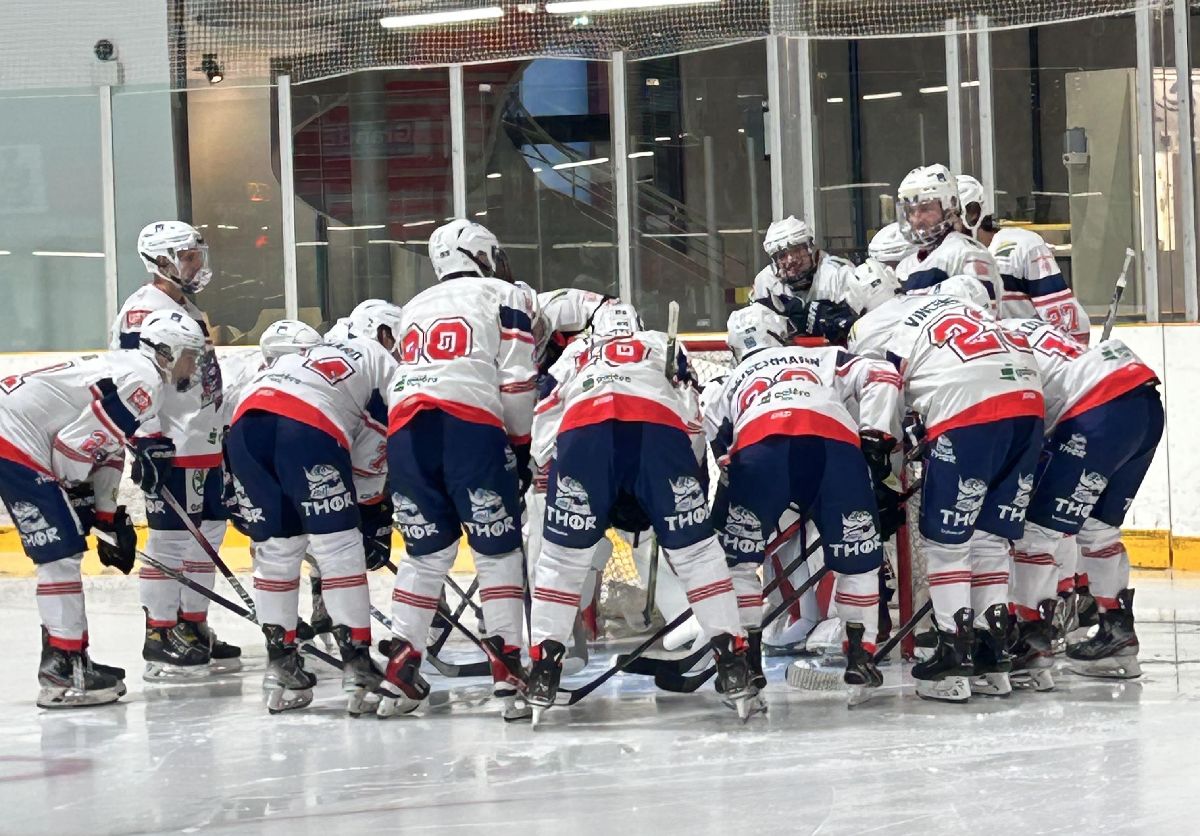 We knew that Chalons would be a tough opponent, partly because of their start to the league and partly because we played them in a pre-season match in mid-September (a 9-5 defeat), all in front of 800 red-hot fans.
Yesterday, they didn't disappoint. Led by an outstanding Slovakian trio, the Gauls beat our Tornado 7-5 (1-0, 2-0, 4-5).
The Tornados, in their white away jerseys, started the first period with discipline and seriousness, in stark contrast to their match against Dammarie a week earlier. Lepage kept out Chalons' shots but David Kubovcik (5:30). The Gaulois dominated the first 10 minutes but the Tornado resisted well before gradually getting back into the game but without scoring, the fault of some clumsiness and an imperial Adrian Eriksson in the goals. The second period was a continuation of the end of the first. Luxembourg's forwards remained mute despite numerous opportunities as we conceded 2 rather avoidable goals.
The 3rd period was completely different and our boys returned to the ice with firm intentions. Antoine Thomas scored in quick succession (43:49 and 47:02), both times on assists from Grigorijs Holodkovs. Unfortunately on both occasions, Chalons returned the favour in the crowd through Tristan Lohout (45:34) and Vladimir Mikula (47:29), keeping the Tornados at bay. Tensions were running high and the Whites were up to the task. Grigorijs Holodkovas scored on an assist from Conor Leonard (50:53), but Chalons extended the lead to 2 goals again through new signing Rodovan Horvath (53:04). Colm Cannon added another (54:52), then Holodkovs again (57:53). 6-5. It was the right momentum, and we were about to witness one of those end-of-match finishes that we love so much. Unfortunately Chalons dashed Luxembourg's hopes (59:01), while Thomas missed the opportunity that would have given our Tornados a shred of hope again with an assist from Holodkovs. 7-5 final score.
Some defeats are less heavy than others, and tonight's was one of those against a contender for top spot in the group. The details that tipped the balance in favour of Chalons in the first 2 thirds, and this good last period, give us hope. Not forgetting our team's ability to handle a challenge with discipline and serenity (4 minute penalties in 60'). A quality that we had lacked since the start of the season. Especially as we host the same Chalons team next Saturday (28/10, 19:00) in Kockelscheuer. A match not to be missed under any circumstances.