Tornado back on track against Champigny (by Yannick Nies)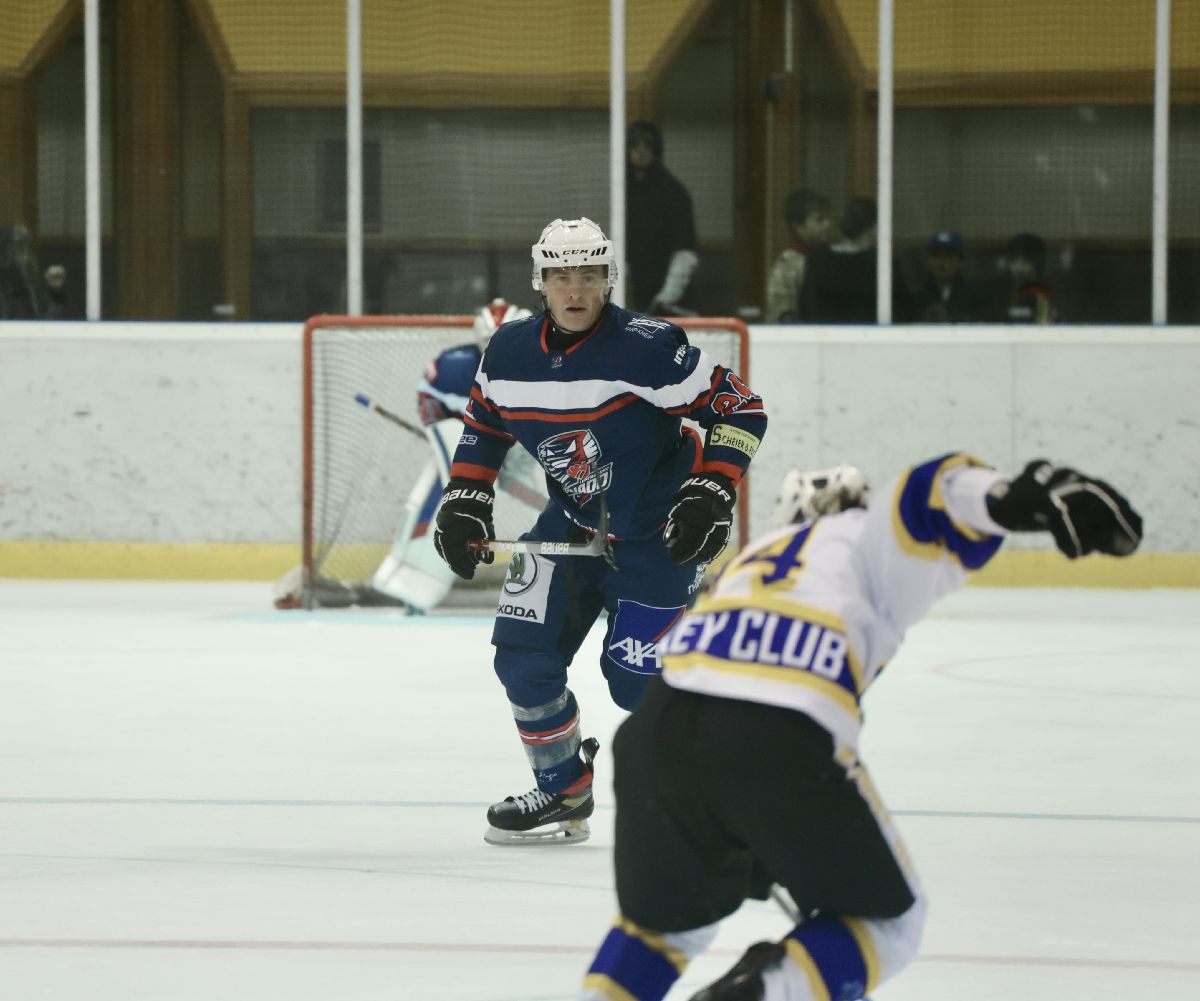 Andrey Esipov played his first D3 game with Tornado Photo by Savelyi Solomanin
---
Yesterday, the Tornados hosted Champigny Hockey Club (CHC), from the Paris region, for the 6th day of the French D3. In front of around 300 spectators, the puck dropped as usual at 7pm at the Kockelscheuer. Former KHL player Andrey Esipov, whose transfer was approved in midweek, played his first home game with Tornado. Further changes have been made to the captaincy. Chris Maratea becomed our new captain so that Colm Cannon can support the coaching staff more intensively with a role of assistant coach / player.
It didn't take long for the goal sirens to sound for the first time, but not in favor of the home team. The Tornados were caught cold and had to concede the first setback after just 59 seconds. Awakened by the goal, the Tornados took the game into their own hands and became the dominant team on the ice. In the 10th minute, the Tornados managed to equalize at 1-1 thanks to Conor Leonard and later in this first period, they even took the lead thanks to Grigorijs Holodkovs. Still too undisciplined, our blue team managed the 18 minutes of numerical superiority well, not conceding a single goal. After a goalless second period, Antoine Thomas scored the 3rd goal in shoutout. He could even have scored the 4th goal in the buzzer after an assist from Conor Leonard, but the referee ruled it invalid just a few tenths of a second off.
All in all, a successful evening of ice hockey with a happy ending fort the luxembourgish Team. Next game against Mulhouse on local ice will take place the 2nd December.