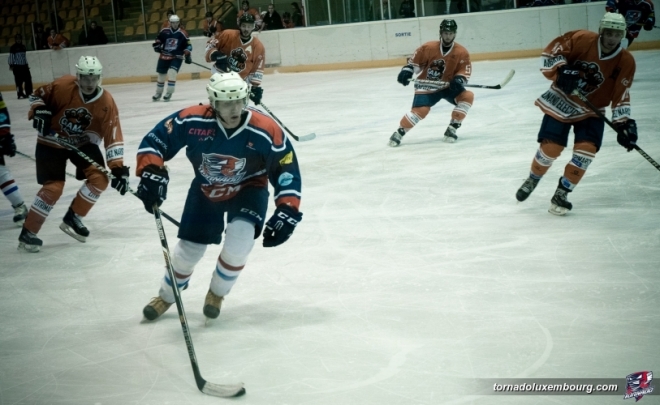 6-3 loss in Epinal
Tornado made a visit to Epinal where they played against the group leader GAMYO.



Epinal's skillful forwards did what they have been doing during the whole season, scored when it was needed.



Epinal took 2-0 lead in the first period. Despite of many scoring chances, it took 21 minutes before Tornado managed to score their first goal. Goal was scored by David Muller. Even though Tornado was capable to create opportunities, Epinal took care that Tornado didn't ever get too close and they scored one more goal in the second period.



In third period Epinal scored three goals, one to the empty net, when Tornado scored only two by Sebastian Grein and Colm Cannon.



The situation in the group is very interesting. Colmar is 4th with 17 points and Tornado is 5th, 7 points behind Colmar. 4 best teams go to the play offs. Tornado has played one game less than Colmar. Colmar will play against top teams when Tornado will play against Amiens, Dijon 2 and probably Reims, which are below them in the standings. The BIG GAME will be on 11th of February when Colmar will come to Visit in Kockelscheuer.



So everything is still possible for the play offs. Next home game will be already next weekend against Dijon. The game will be played on Saturday, the puck drops at 19:00.



PEOPLE, WE NEED YOUR SUPPORT! COME TO CHEER TORNADO TO PLAY OFFS!