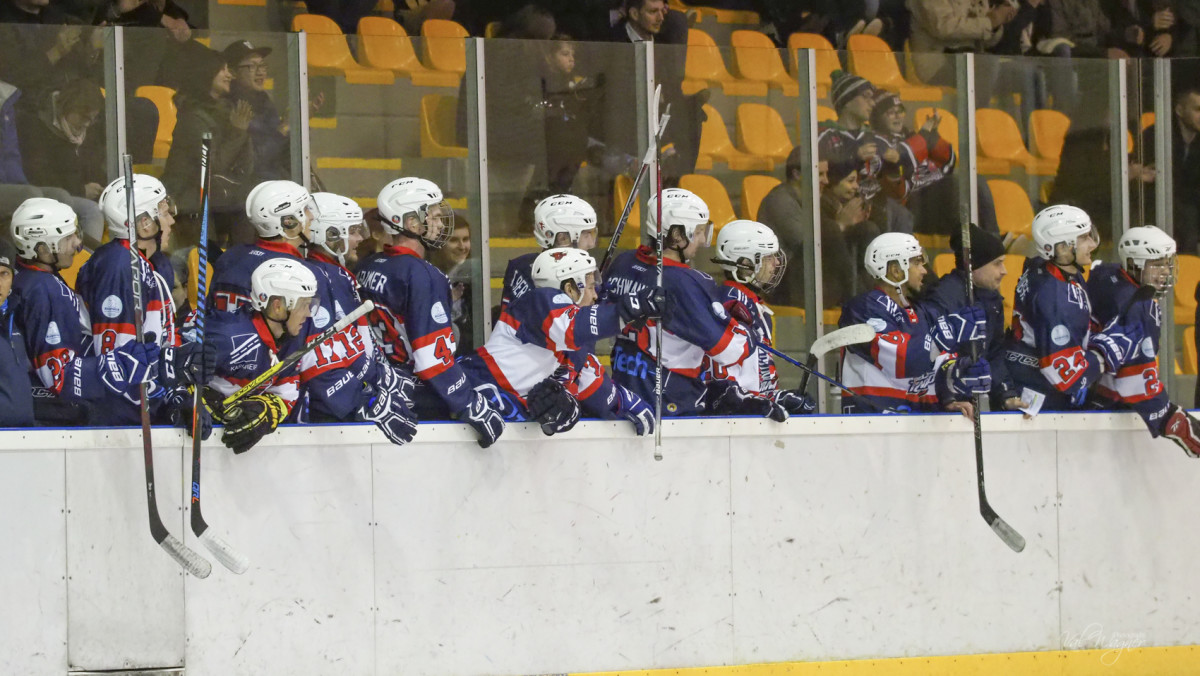 A big win for Tornado
Tornado Luxembourg and Drakkars Caen offered an exciting hockey game for the numerous fans who came to Kockelscheuer 

on Saturday 

evening.



Despite the long journey, Caen started the game well. They skated well and managed to put a lot of pressure in Tornado's zone. Their good work paid off and Caen managed to score the game opener after 8 minutes of play. Tornado had its chance on power play and Ossi "Chocolate" Uotila managed to tie the game at the end of the 1st period.





The second period was better for Tornado and they managed to score three goals while Caen scored only one. Consequently, the score was 4-2 after two periods. Tornado's scorers were David "Shorty" Muller, Lukas Föhr and Colm Cannon.





In the third period Caen kept pushing but Tornado followed coach Fical's orders and dumped the puck away from the defensive zone always when it was needed. This humble work paid off and also in this period Tornado managed to score 3 goals while Caen scored just one again. Tornado's scorers were Colm Cannon, Pit Sinner and the wonder kid Mikael Äijälä, who scored his first goal in Tornado jersey. That's promising for the future.





It was a pleasure to see Tornado players so committed for the team. Everyone did their jobs in their roles and of course Gilles Mangen was once again amazing in the net.





Things look good for Tornado now. They have 22 points now when Amiens, which is the first team outside of play offs, has 14. Tornado has 3 games left in their regular season and they all are away games. Dates for the 1st round for play offs is set for 3th and 10th of March so update your calendars.





Once again it's time to thank our numerous fans who made a lot of noise and really give the extra push for the team!

It is a pleasure playing for the supporters!