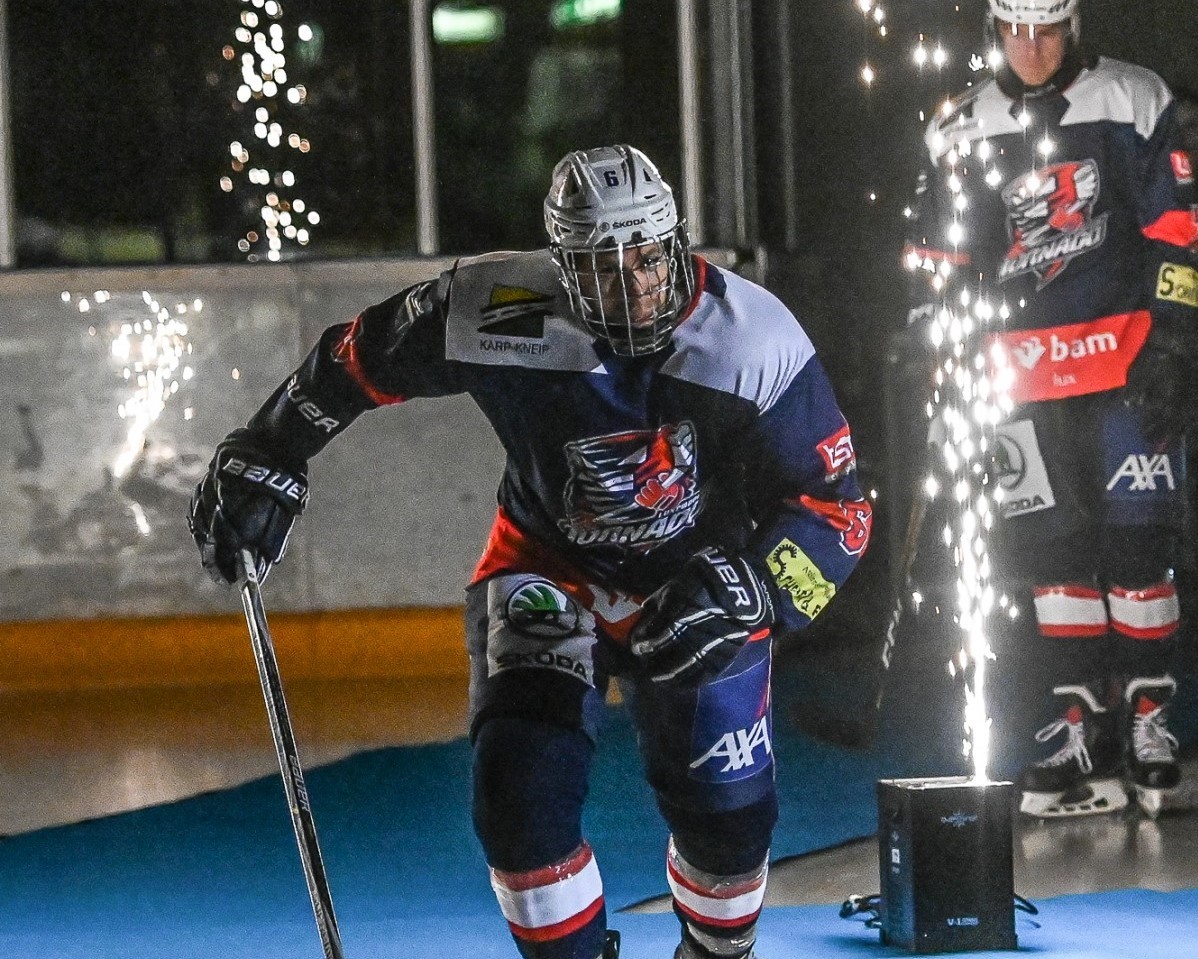 A clinical win led Tornado to the second round
A home win was needed on Saturday evening in Kockelscheuer so that people could see more Tornado hockey this spring. And that's what the Tornados provided. A clinical 3-0 win after a solid performance.
All the goals in the first period
After a cool opening show in front of numerous and amazing Tornado fans, ACBB started their game in the same way as they did in Paris: good puck control and aggressive forechecking. Though some mistakes in their own zone led to Tornado goals. First goal was made after 5 minutes of play by Adrian Maurer after being served by Tony Jakubse whose smooth hand delivered a beautiful pass to Maurer. In time 15:25, Thierry Beran intercept ACBB's breakout and finalized the counterattack with a solid wrist shot to the left corner of the net.
In the end of the period Tornado was shorthanded but Maurer and Shorty Müller got a counterattack which Müller finished with a goal.
Adrien Maurer was Tornado's weapon in this series. In two games he collected 4 goals and 2 assists.
No goals in the last two periods
In the last two periods, no goals were seen. Tornado had some scoring chances and a penalty shot. ACBB also tried to enforce with their puck control, but Phil Lepage on the net was like a wall and no goals were seen. ACBB had a tactic to have slow controlled breakouts. So on, no fast counterattacks were seen and Tornado mostly didn't have problems due their disciplined forechecking.
Overall it was a good and clean hockey game. The teams took only 6 penalties and a funny fact is that Tornado didn't have a change to try on power play even once.
Next round's opponent is not clear yet
As planned, the season continues on the 2nd playoffs round. Tornado will meet a winner of Caen – Asnières pair. Asnières won the first game 4-3 in Caen, but the second game was cancelled as there was a problem with the ice in Asnières. We don't know yet when that game will be played. Normally, Tornado should play the first game at home and it might already be coming Saturday.
Things still need to be confirmed and anyway, the interesting hockey spring continues, stay tuned and #BIGGERTOGETHER.