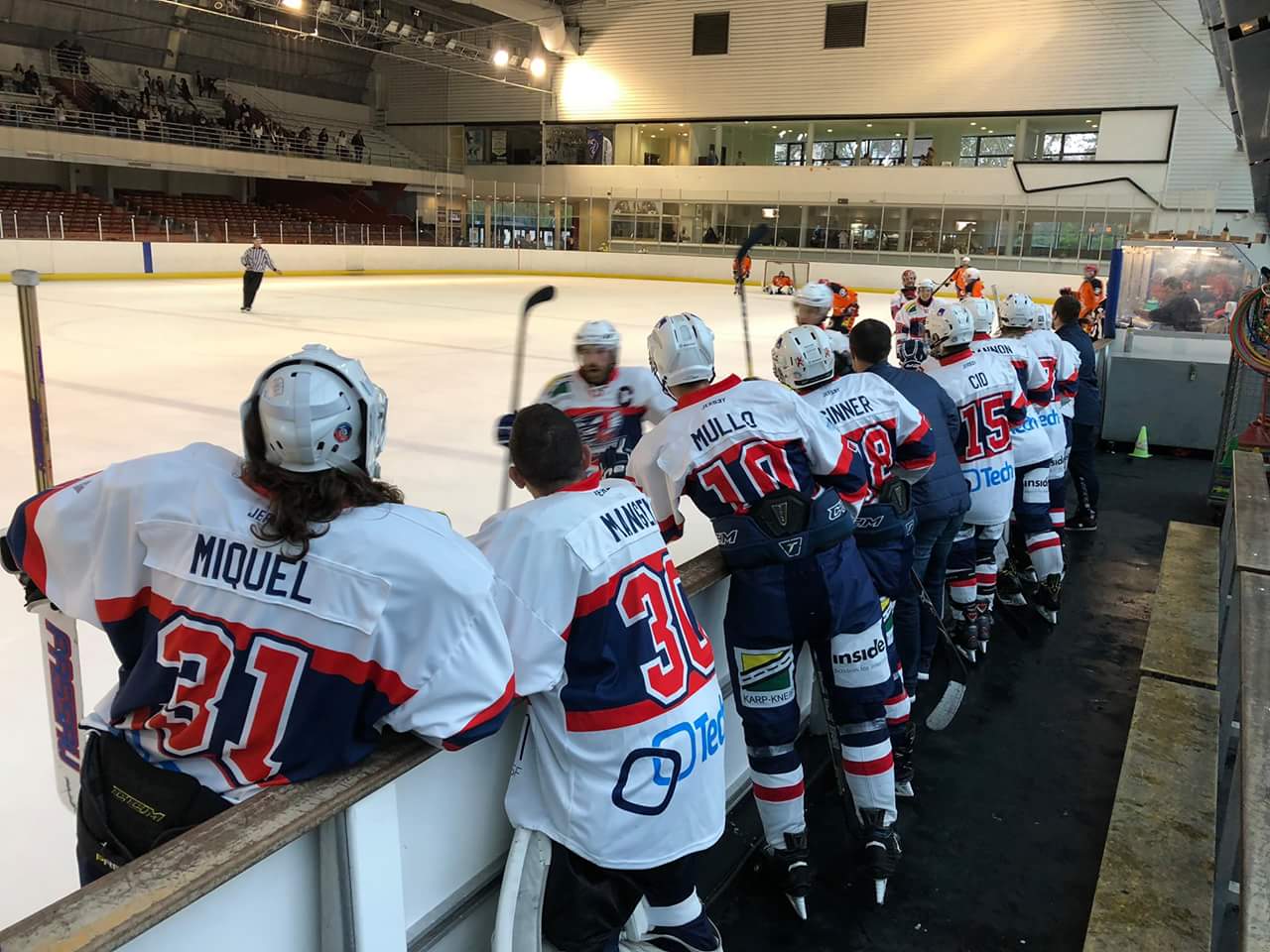 Another thriller ended with a Tornado win!
Tornado had a challenging trip to Paris this Saturday. Due the job queries and injuries, Tornado was able to collect only 11 skaters to the game. Also some players in this rosters had some scratches. It was clear from early on that it won't be an easy evening and the team needed to play very smart to keep high energy levels until the end.



And that's what the team truly did. In the first period Henri Öörni and Teemu Hinkula got the Tornado fans screaming in the stands and the game was surprisingly 2-0 to Tornado after the first period.





The second period was hard. The referees decided to play tight and especially our new Finns, Henri Öörni and Jusse Lampsijärvi both had problems adapting to the French way of hockey. In the period ACBB scored five goals and as Tornado managed to score only two by Shorty Müller and Colm Cannon. So the game was 5-4 to ACBB after 40 minutes.





In the third period Tornado got their act together and decided to reduce penalties and keep fighting. Well, the start wasn't good as Teemu Hinkula had a brain freeze and took a stupid penalty after reacting in a primitive way to an opponent's clean hit. ACBB didn't give mercy to Hinkula and Tornado, but scored immediatelly on power play.





But Tornado and especially their hot first line kept fighting. Shorty Müller scored two goals within a few minutes and finalized his hat trick. 5 minutes before the end Henri Öörni scored his second goal and fourth point in the game and Tornado took the lead back. The last 5 minutes the team played in a very mature way and protected their own goal perfectly until the end.





Have to say that the whole team showed a good character this Saturday. Hopefully we can bring it to the other games as well. Special mention needs to be give to our 16 years old rookie, Niklas Meijer. Despite his young age, Niklas has had a very strong start at senior level, being aggressive and good on the skates. He has a good spirit and for example in this game, he played all the position on ice: winger, center and defender. It's not so often you can see a guy this young who is able to do it in his second senior game. This kind of players Lux hockey needs more of! Welcome to the team Niklas, we hope to have a long and successful future together with you.