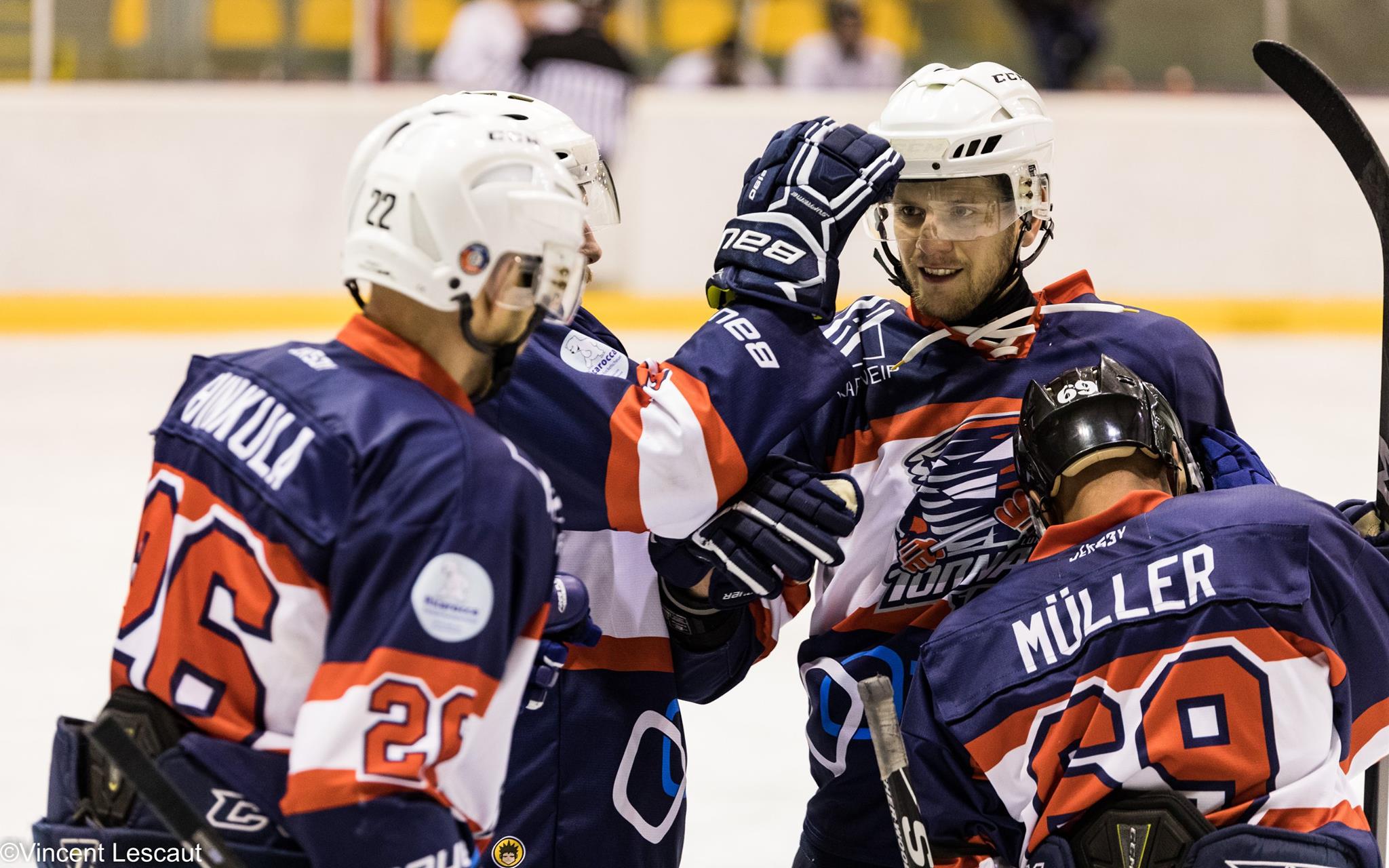 Four. Straight. Wins.
"It's a long journey to go far away" Maybe that's what the players of Amiens were thinking on Saturday. First of all Amiens managed to collect only 10 skaters to their roster for the game against Tornado and second of all, they met a tough challenge on Saturday evening in Kockelscheuer.

Even though Tornado took the control from the very beginning of the match, only Marcus Eriksson managed to score. Marcus used his trademark: top corner wrister after a long load. In the practices, we have seen Marcus perfecting this around a million times.

In the second period Tornado made the difference, not only on the ice but on the scoreboard as well. In the beginning of the period Steven Minden and Ossi Uotila scored goals one minute after each other and 3-0 started to feel like a safe lead.

Half way through the period was the hardest part of the game for Tornado. There was a moment when Tornado had to play almost 5 minutes shorthanded, and a minute and half of it was with 3 against 5. Although it's always preferable to stay out of the penalty box, coach Fical has put lot of emphasis on Tornado's penalty killing. Now it paid off and Amiens didn't have
any really dangerous changes to score. After Tornado's penalties, Colm Cannon turned the knife in Amiens' wound by scoring the fourth goal for Tornado.

In the third period, the ketchup bottle finally opened. In both ends though. Amiens managed to score 3 goals in the period but when Tornado scored 4 goals in the same time, there was no doubt who would win the game. Tornado's goals were scored by Lukas Föhr, Tony Jakubse, David Muller and Bob Schneider.

It was very nice to see that players from all the lines got their names on the scoresheet. It shows that there is much talent in each line. Also Gilles Mangen in the net was amazing again as he pampered the audience
with his theatrical glove saves.

You can check thegoals from here: https://www.youtube.com/playlist?list=PL5PPM2sGb-jIEn0hkTrhbBffj04pla-ru

The season continues already next weekend when Tornado willplay the postponed home game against Cergy. 7 o'clock in Kockelscheuer, see you there! Come numerous!