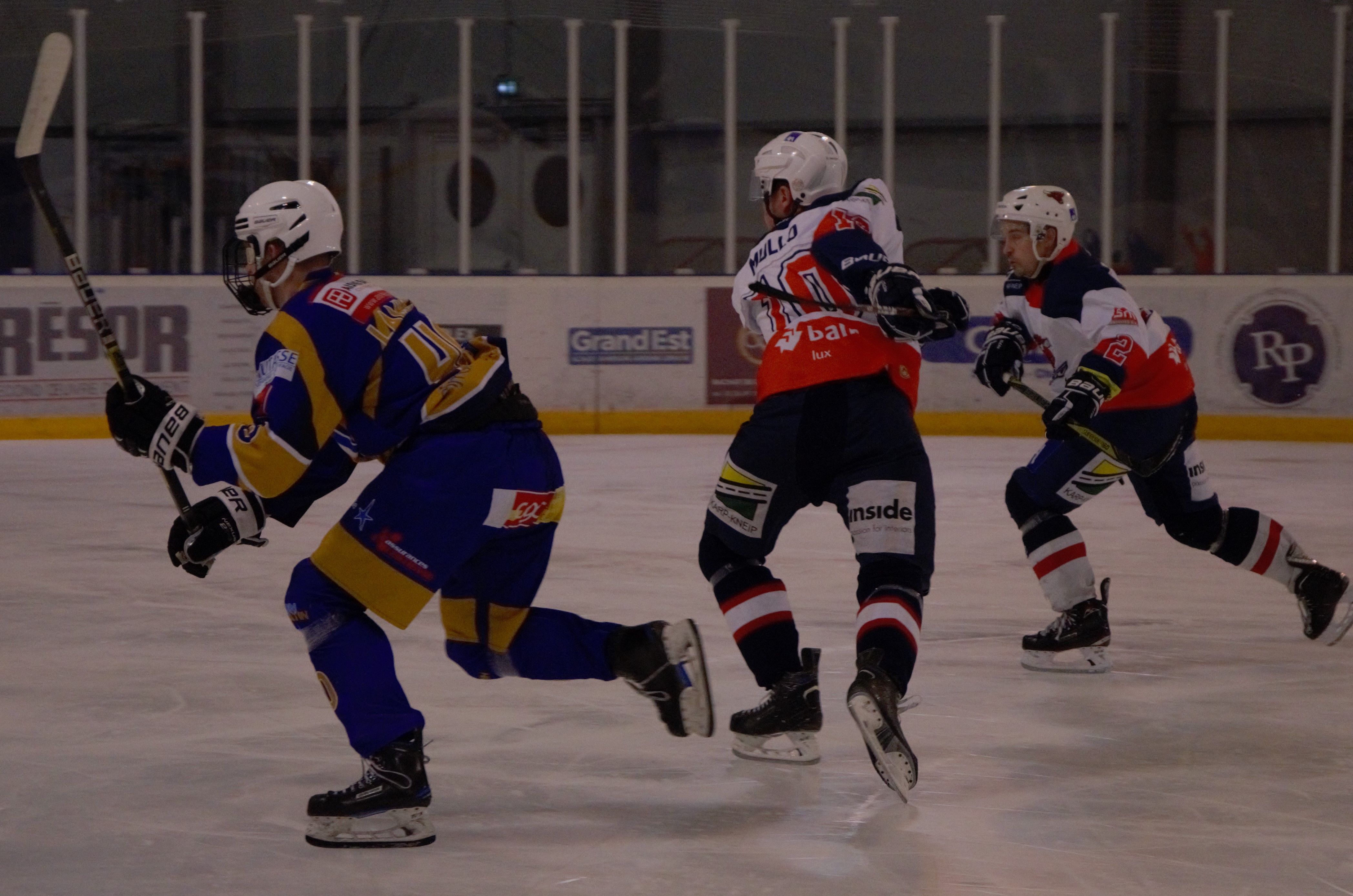 Group winner beat Tornado in a good hockey game
Unbeaten Reims is probably the strongest team in the 3rd division and especially very strong at home. Thanks to their passionate fans and weird rink. Reims is indeed trying, potentially with good chances, to get promoted to the 2nd division. Tornados have always had problems in Reims, this time we were able to execute a solid game despite a 2-6 loss. 
First period was even play 

In the first period both teams shared the puck possession, although Reims had a certain control of the perdiod, with many good chances. It was Reims who started scoring when a puck bounced from Tornado player's pants in to the net during Reims' power play. That didn't scare Tornados, as after 11 minutes of playing Matias Mäenpää found Teemu Hinkula's free blade in front of the net and the game was suddenly 1-1. Unfortunately, only 2 minutes later, Reims managed to score again and the period ended with 2-1 on the scoreboard. 


In the second period the referees took a very prominent role and some strange penalty calls were seen. Referees even apologized for some of them after the period. Well, that's hockey and it goes both ways. Anyway, it was Reims who benefitted from the hassle by scoring 3 goals. In the end of the period Mäenpää released Shorty Müller to a breakaway. Shorty showed his skills and didn't miss the chance, and again there was a bit hope as after 40 minutes, the game was 5-2 to Reims. 


Tornado couldn't catch Reims in the 3rd period 


The third period was again a bit more even play. Still Tornado couldn't manage to score and when Reims scored one goal during a Tornados powerplay, and the final result 6-2 was set.  
Despite the loss, it was a solid performance from Tornado. It was a bit more physical game and there was some quality on ice. There was a good spirit in the lockerroom and in the bus. Things look good before playoffs. We are ready! 


The regular season is done for Tornado. We still need to wait one more week to when other teams have finished their regular seasons. At the moment it looks like we will be fourth and would play against ACBB from group A. The first round will contain 2 games, one away game and one home game. The total result of these games will decide who goes to the second round. As we (fourth place in our group) are ahead of ACBB (fifth place in their group) after the group stage, we will play the last game at home. Most probably it will be on 29 February. So, update your calendars and cancel your holidays! 
Also, stay tuned more info about playoffs will follow! We will need you again, loud and numerous! We count on you to help carrying us through the playoffs.