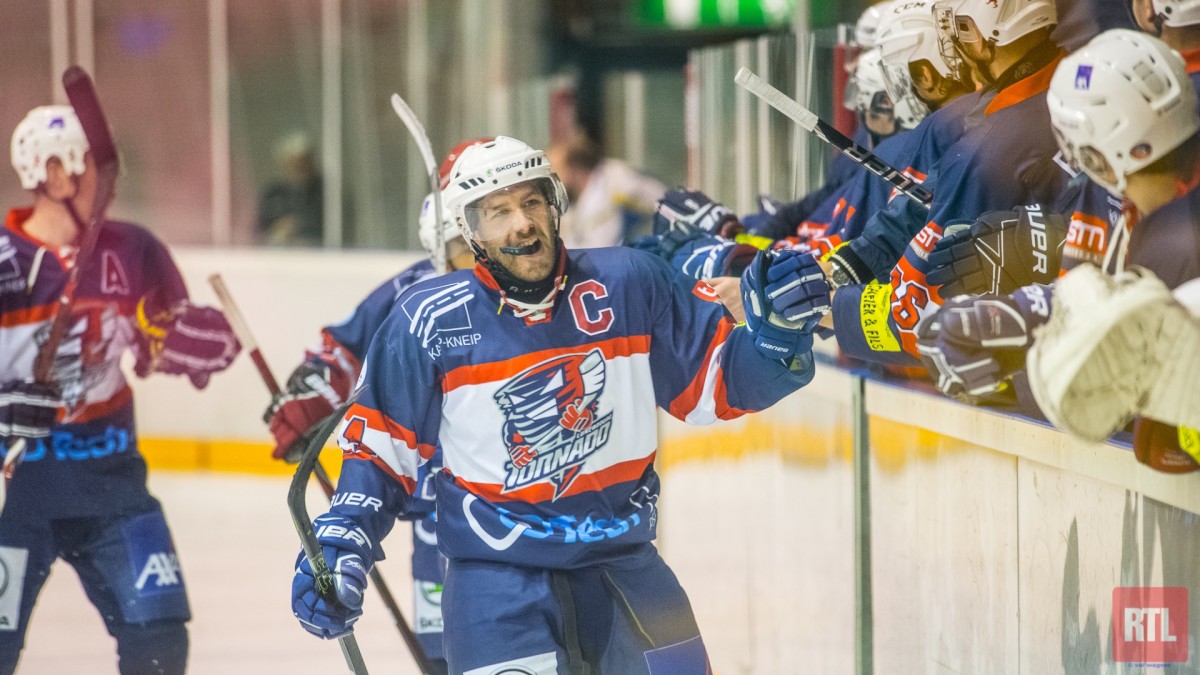 IT'S GAME TIME!
Playoffs have finally arrived in Luxembourg after an exciting season and a lot of hard work. It's now or never, as the Tornado needs a two-goal win today to continue the season.
In the first game in Nîmes, the referees made it clear from the beginning that even slightest nasty stuff would be called, and it unfortunately took two periods for the Tornados to adapt to that.
In the first two periods Nîmes was a team who liked to control the puck and also make some brave diagonal passes. It worked pretty well for them as the gap between Tornado's defenders and forwards was too big. That's something to keep an eye on in the home game. It's also the reason why Tornados had problems from time to time to get into the game flow. This, combined with a bunch of penalties caused the fact that Tornado was trailing by 2 goals after the 2nd period, with 3-1 on the scoreboard. Tornado's goal was scored by Henri Öörni.
For the third period, the Krokos decided to change their strategy to dumping tactics (also referred to "dump and chase" in hockey). This was probably due to Tornado's tightened fore checking. Nîmes therefore stopped controlling the puck and for some reason they decided to rim it more and more. That wasn't a problem for the active and relentless Tornados who were able to continuously stop the Kroko's breakouts.
It was at that moment where the Tornados managed to get into the game flow and just 3 minutes into the period Jusse Lampsijärvi finally used one of his back post chances and scored. 
Nîmes took back their two goals lead after two minutes, but the Tornados didn't give up an responded with another two goals, by Sacha Backes (first goal after his long waited comeback) and Colm Cannon. Thus the game was 4-4! This would have been an excellent result after the first leg but unfortunately, in the game's very last minutes, and after some very active fore checking, the Krokos managed to score once more.
This very electric first game thereby ended with a 5-4 win for the home team. This means that this Saturday in Kockelscheuer we are going to have another thriller for sure! 
A one-goal win for Tornado would lead the game to overtime. A two-goal win will lead the Tornados to the second round. A tie or loss means end of the season for Tornado.
The winner of this pair will move to the second round of the playoffs and meet the winner of the Dammarie vs. Toulon game. In their first game, Dammarie won at home by 7-4.
Let's make sure the season doesn't end here! Let's show the Krokos that they have now arrived on Tornado territory! IT'S GAME TIME!
BE LOUD!   #BIGGERTOGETHER