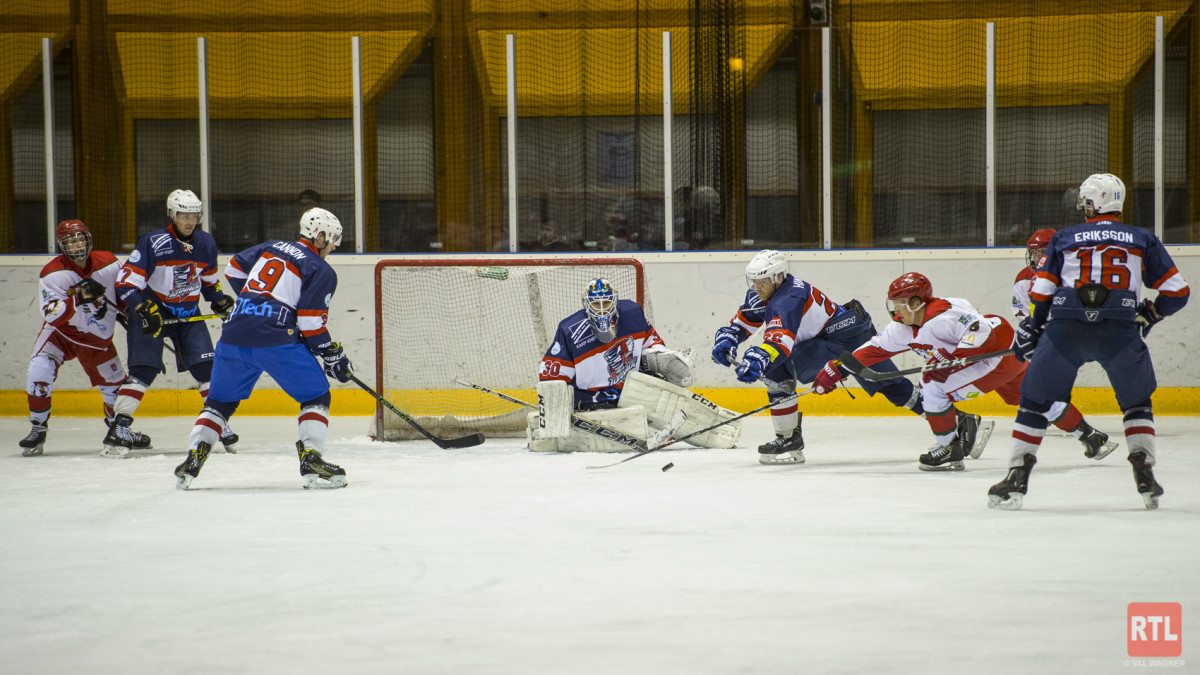 Overtime loss for Tornado
The very exciting and intense ice hockey game on Saturday in Kockelscheuer ended with Courbevoie's 5-4 overtime win.In the first period Courbevoie still had bus legs and Tornado managed to take a comfortable looking 3-0 lead. The goals were scored by Lukas Föhr with his trademark swing shot, David Muller and Ossi Uotila.

In the second period Courbevoie got back into the game. They played very disciplined and did the simple things well. With the lead of dangerous Uola brothers, Courbevoie managed to score 3 goals in the period and all of a sudden it was a whole new game.

During the break Tornado players seemed confident that they would have what it takes to turn the game and take back the intiative.

Nevertheless, in the beginning of the period it was Courbevoie who scored the first goal of the third period. After half of the period, coach Fical started to give more time on ice for Tornado's top two lines. Tornado was pushing hard and finally 4 minutes before the end Robo Beran gave majestical pass to Teemu Hinkula who had a rather easy job to score the equalizer front of his colleagues and pupils cheering in the stands. Towards the end of the period Ossi Uotila took a shot which some of the spectators saw going in the net, some others, including the referees though just hit the post. Anyway that's hockey and things happen.

After 60 minutes, the game was 4-4 and it was time for overtime. Overtime is 5 minutes played 3 against 3 players. In the very beginning Tornado had a few thousand euro chances to score the winning goal but unfortunately at time 61:38, it was Courbevoie who scored the game winner. So only one point stayed in Luxembourg and two points travelled to Paris with Courbevoie.

The loss was very big disappointment for the team as it has been training hard and prepared well to this game. Now Tornado players need to turn their focus to next weekend when their season continues with the away game against the group leader Asniéres. Next home game will be 6th of January against Caen.