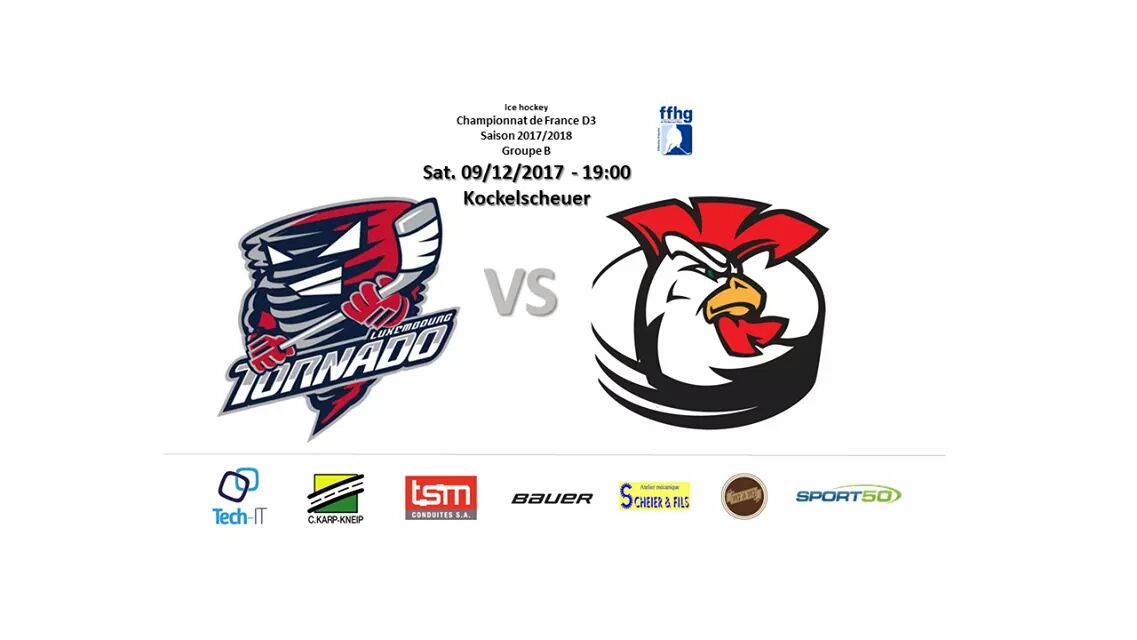 The battle of the 2nd position
As Christmas is creeping closer, things are getting heated for Tornado, with two crucial games coming up. This Saturday, Tornado can take a big step towards the playoffs, when Courbevoie visits in Luxembourg. Tornado is holding the second position in the group while Courbevoie is 4 points behind on the 3rd spot. Saying that the stakes are high in this game, is a grave understatement.

During this season, teams have already played against each other. Tornado won that away game 4-3. That's the only game Courbevoie has lost so far during this season. Last weekend they were already 5-1 behind after two periods against Asnières but the game was stopped because of a door of the rink which got broken.

Courbevoie is known as a team with a very strong first line. First three top scorers of the group are Courbevoie's Finnish twins Niko and Aki Uola together Yannick Maillot have been dominating their games.

Tornado's first line is strong too but there is also lot of depth in the roster. This, together with quality goaltending, should give Tornado a good chance to increase the gap between them and Courbevoie with three more points.

For that the team needs the support of our loyal fans. So, come to Kockelscheuer on Saturday at 7pm and cheer us to the win! You don't want to miss out!