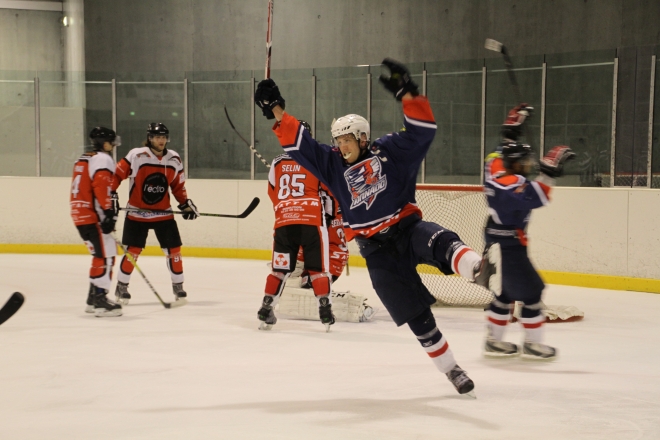 Tornado brought one point home from Valenciennes
If someone would have said before the game that Tornado will get one point from the away game against the group leader Valenciennes, it wouldn't sound that bad. But the way the game ended leaves a bit bitter taste to the team.



Tornado had 13 players in their roster and coach Fical wrote a humble game plan for the game. Team was committed and followed the game plan well.



In the first period some tiny mistakes happened and Valenciennes took 2-0 lead. Tornado still knew that nothing had lost yet so they decided to keep their package tight by trusting on their goalie Gilles Mangen and counter attacks. The good discipline was rewarded at the time 37:12 when Marcus Eriksson took the rebound and shot it into the net. 2-1, Tornado was back in the game!



The beginning of the third period was a show of family Beran. Robert Beran made his classical move behind the goal, Thierry Beran knew it of course what is going to happen and he had easy job to shoot the puck into the net. Only one minute later Robert Beran gave showed some individual effort and suddenly Tornado had a lead 3-2!



Tornado kept fighting until 53:39 when Teemu Hinkula pissed on his team's cereals by taking hooking penalty. Valenciennes' skillfull power play-line rarely miss these chances. Not this time either and the game was 3-3 again and went to the overtime.



Tornado had to start the overtime shorthanded and only after 22 seconds Valenciennes managed to use the opportunity by scoring the winning goal 4-3.



Tornado showed good spirit and commitment through the game. So much was offered but in the end it wasn't enough.



Now it's time for the Christmas break. Next game will be on 7th of January in Kockelscheuer against Chalons.