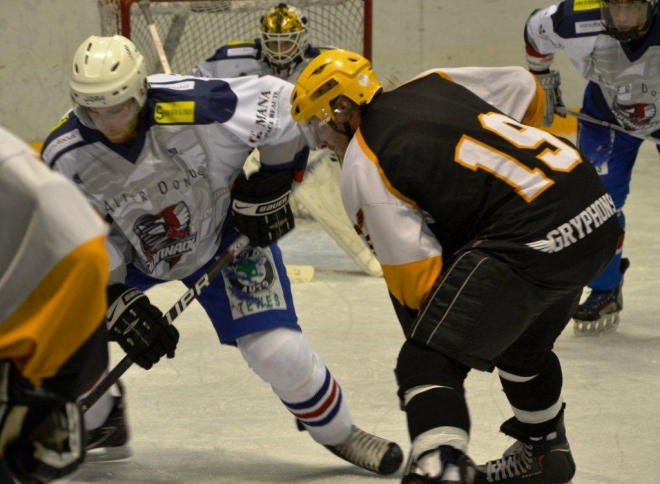 Tornado's losing streak continues vs Strasbourg
Tornado hosted the league leader this last Saturday and despite a good performance in the first half of the first and third period, Strasbourg takes the two points in a 7-2 win.



The period started on a good note for Tornado as the game was fast paced and scoring opportunities for both teams kept it interesting.

But then Strasbourg struck first on a break-away goal on the powerplay towards the end of the period and somehow managed to slip another one past Philippe Lepage to end the period 2-0.



In the second, Lepage took two more goals despite a good performance between the pipes. Penalties cost Tornado again as they got the 4-0 on the penalty kill.

But Colm Cannon managed to get on a break-away and beat the Strasbourg netminder to end the shutout bid.



In the third, coach Gallo - who was not playing this time - juggled the lines a bit to get his team back into the game and the first ten minutes were spent almost entirely in the Strasbourg end. When young Matthew Maud then scored the 2-4 after a scramble in front of the net and a tic-tac-toe play with Colm Cannon, there was hope in the ranks of the home team.

But another powerplay ended those hopes as Strasbourg struck again and then took over the game again to score another 3 goals for a final score of 7-2.



The picture gallery for the game is available.