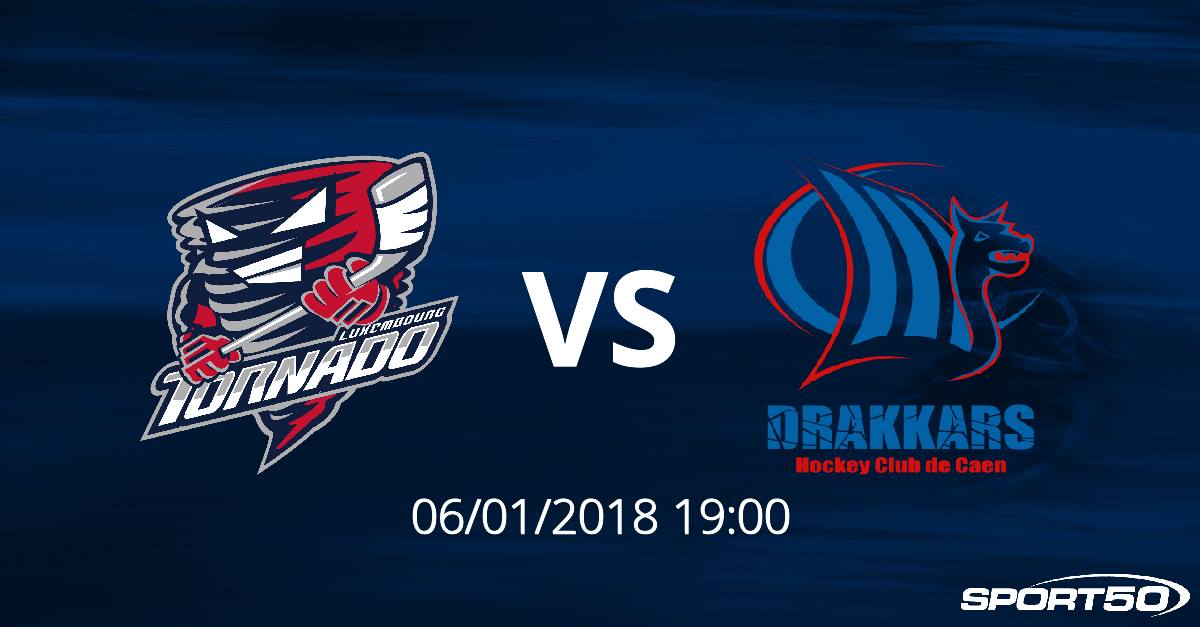 Tornado's New Year starts with an exciting game against Caen
After two losses in a row, Tornado's battle for a spot in play-offs is getting even more exciting. During the two games when Tornado didn't gain any points, Caen, who started their season poorly, has suddenly sneaked up to only 4 points behind Tornado, with 2 two games less played.

Tornado now has 19 points in 10 games while Caen has 15 points in 8 games. Amiens, who is holding the 5th position, has 14 points in 9 games. So once again another big game is happening in Kockelscheuer this Satruday.

As mentioned, Caen has been strong in its past few games. In the last game, they beat one of the top teams, Courbevoie at their home rink, with 4-2.

Tornado visited Caen at the beginning of the season with a small roster. The game ended 9-1 for Caen so it is obvious that our opponent has lots of potential. You never know though how the 613km between Caen and Luxembourg in the bus before the game affects on the opponent's players.

Tornado is coming to the game with almost a full roster. An unfortunate absence is Sebastian Grein, who broke his cheekbone during the Christmas break. Believe it or not, it happened during the practice on ice. Sebi should be back for the next game though. This time, even after a significant bribe, the doctor didn't let him to play yet.
This game is the last home game of the regular season. So, if you want to see Tornados playing more on their home ice, it's better come to the game and cheer us to the win so we can meet again in play-offs in March!