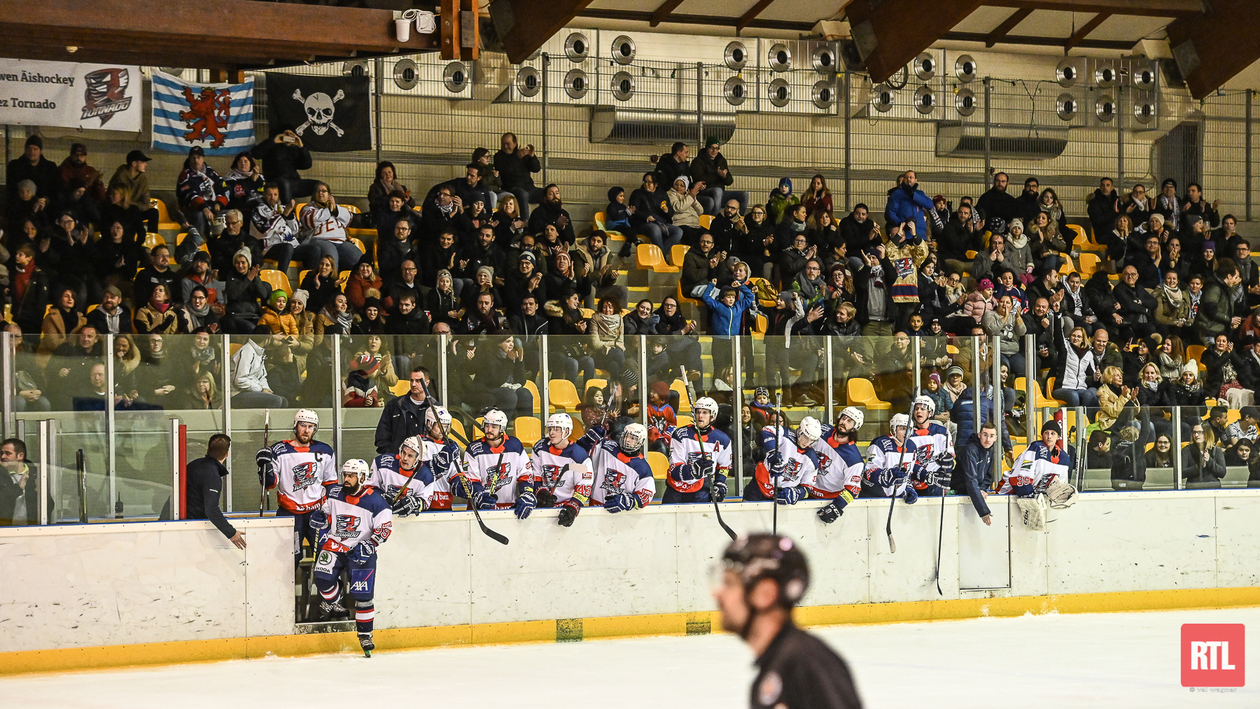 Tornado took the needed points
Tornado Luxembourg had a nice home opening for the year 2020 through a nice 12-3 win against Garges Grizzly. Tornado had a lot to proove as they had lost the first game in Garges, and as Garges was one spot ahead in the standings.
In the first period Tornados forgot their balls in the locker room.
From the beginning on it was pretty clear that Tornado is the more talented team in the game. In hockey that's not always enough. You need to execute as well. Which is something Tornados didn't do in the first period as they gave Garges chances to score. And Garges too the score the first goal of the game. Luckily, at the end of the period Marcus Eriksson managed to equalize the game.


Different Tornado in the second period


During the break the whole team agreed that it wasn't the way we want to play hockey. Despite the determined spirit it was Garges who scored the first goal of the period. After that our first line showed the leadership by scoring 3 goals in 3 consecutive shifts and suddenly the game was 4-2 to Tornado. That maybe broke the spine of Garges and it wasn't unclear anymore who would win this game.
In the end of the period Tornado scored two more goals and went to the break with a safe 6-3 lead.


Third period didn't change anything


After the shoot-the-puck-competition and maybe a few refreshments, our 500 spectators started to warm up a little bit. As Garges had come to Luxembourg only with 12 players, they started to be pretty tired in the last period. Tornado, who had a full roster, used the advantage and scored 6 beautiful goals. Garges managed to score only 1 so the final result was 12-3 for Tornado. Our young red star, Vlad Shelest was chosen as a mvp of the game after having 2 goals and 1 assist in the game.


Next game in two weeks


Now Tornado will have a free weekend and the next game will be played in Kockelscheuer on 25th of January against Cergy. This is also a game where Tornados has a lot to show as they suffered a painful overtime loss in Cergy in November. These points will also be important on the way to playoffs so that Tornado can guarantee a 4th place and a more convenient path in the playoffs.
It was very nice to see so many people in the stands, especially when another 500 people were watching a hockey game in Beaufort at the same time. We are getting bigger together, let's continue and make an amazing hockey spring together! See you all in two weeks, you don't want to miss this!