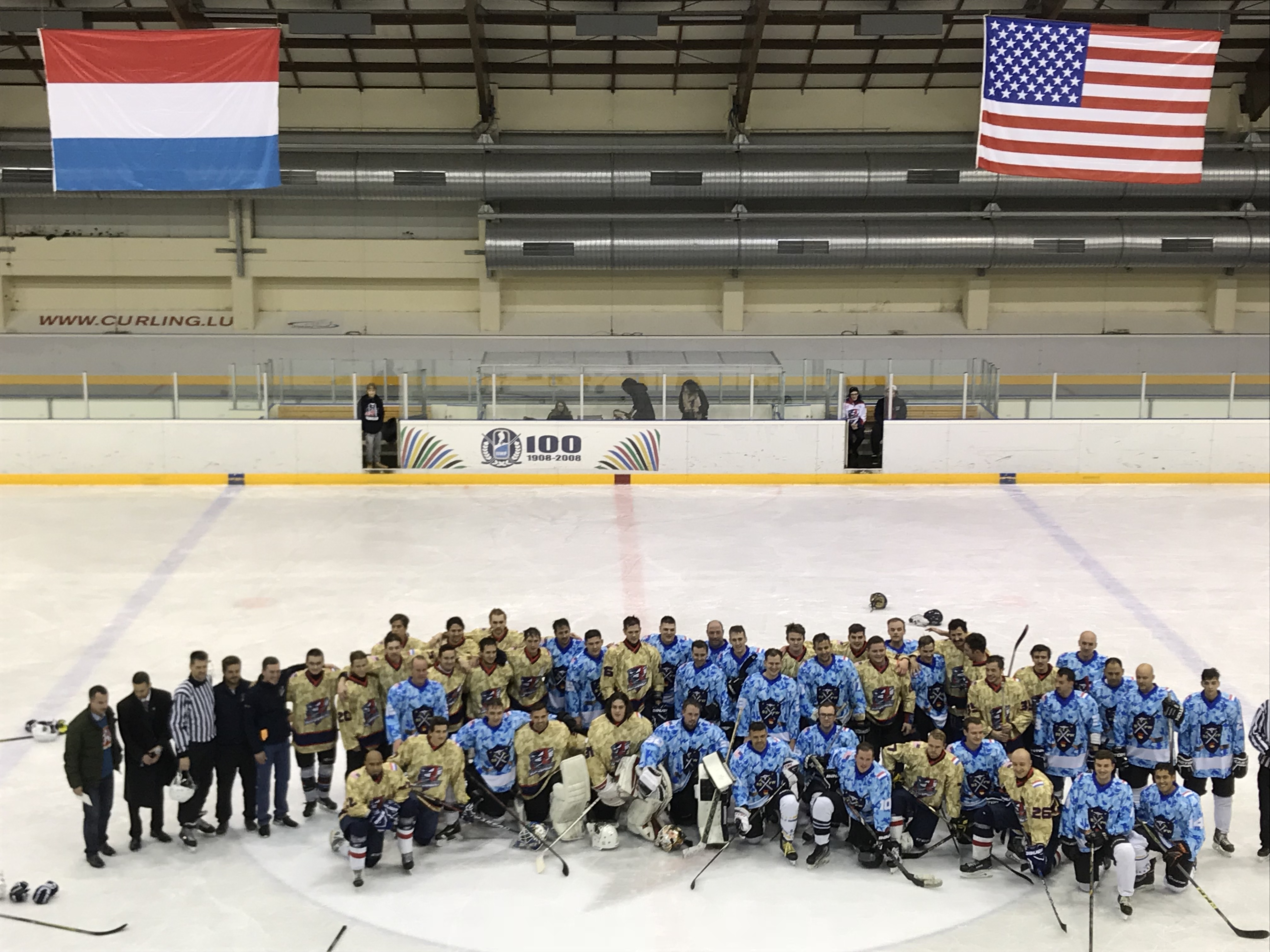 Veterans Day Hockey Game crowded Kockelscheuer
It was a good day for Luxembourgish hockey, Kriibskrank Kanner (treats kids with a cancer) and USA hockey warriors. More or less all of the 740 seats in Patinoire de Kockelscheuer were taken when Luxembourg Tornado and the hockey team of Spangdahlem Air Base played a charity game.

The game itself was controlled by Tornado. They had the puck and created lot of scoring chances. Spangdahlem managed to have few counter attacks and scored 2 goals. Spangdahlem also surprised with few body checks but Tornado's decided to save them for the more intense league games. Instead of physical game, Tornado tried to focus on puck control which they had been practicing whole week. This led to some nice tic tac toe goals and also few nice individual efforts.

The end score was 6-2 for Tornado but in the end, that wasn't the main point of the night. Important was to play for a good cause, honor veterans and respect the relationship between Luxembourg and USA.

Thank you for US Embassy who made this event possible. This was amazing experience for players and hopefully for the audience as well.

Tornado will continue their well started season in two weeks on 25th of November, when Amiens will make a visit to Luxembourg. We hope that all of you people will come again to Kockelscheuer. We are certainly getting bigger together at the moment.