All eyes on the game against Lyon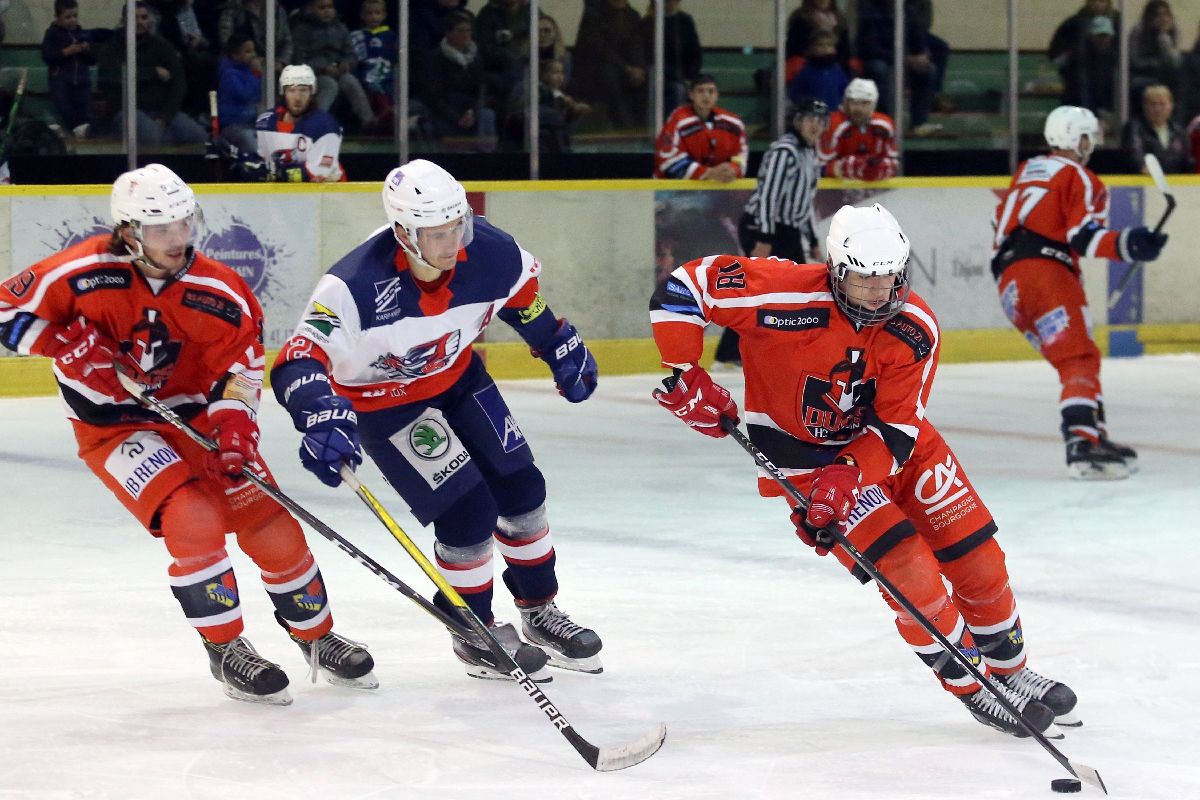 Lo** Da****
|
11 October 2021
The Tornado team arrived in Dijon with a short line up again but ready for what they knew would be a tough test on their second game.
The team had a very good first period and kept the Dijon team to a 0-0 game with quite a few good chances but unfortunately not able to capitalise.
The second period started well and Dijon became increasingly frustrated which lead to an escalation in physicality, a challenge that the tornado welcomed especially as they had several big guys.
As the game became more physical the number of penalties increased which meant a lot of short handed situations for tornado and ultimately leading to the first goal against. Despite the goal the team played with heart and passion and managed to keep the score to a respectable 2-0 despite playing a large part of the 3rd period short handed.
As with game 1 we look to next week and hope that we can continue on the improvements made against Dijon and play a good game with the same passion against Lyon