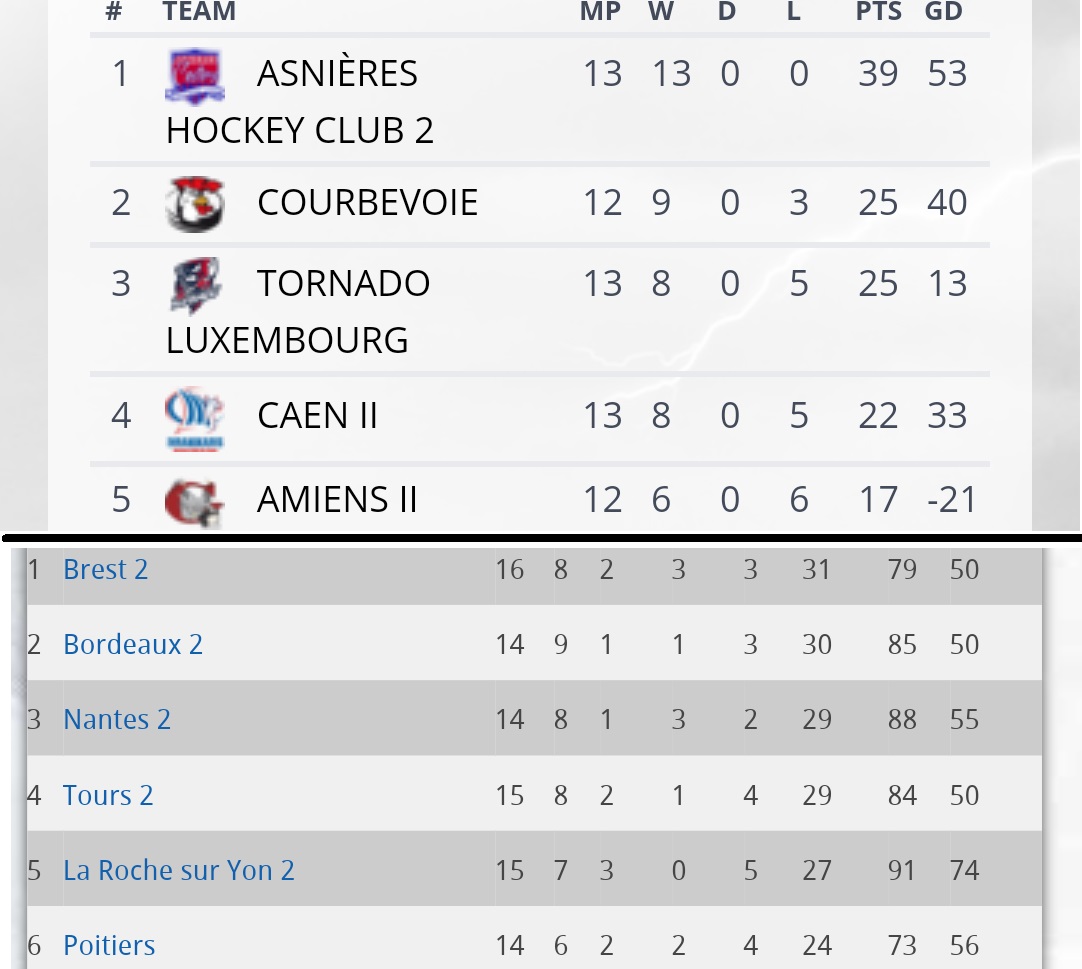 WE ARE IN THE PLAYOFFS BABY!
As Asniéres defeated Amiens last night 7-2, it's now clear that Tornado will be seen in playoffs. Amiens are 8 point behind of us and as they have only 2 games left, we are not reachable for them anymore.

In a picture you can see the standings of our group but also the standings of the Group A from where we will get our opponent to playoffs. As you can see group A is very tight and it's hard to say yet against who will play. Anyway, the clear thing is that it's going to be a long journey to south-west of France. Team management has been already finding ways to make this trip as convenient as possible for the team. Playoffs goes so that A1 will play agains B4, A2 vs B3 etc.. In playoffs, teams will play 2 games and the goal difference matters.

As always in life, after you reach an aim, you neet to set up a new one. That's what Tornado's need to do as well. Now we need to focus on keeping Caen behind of us to get the best possible position in regular season and so on to have the most convenient playoffs set up. After that even the second round in playoffs shouldn't be unreachable. 

But we need to progress step by step. We don't know yet the date nor the opponent. We just know that first round of playoffs will be played 3rd or 10th of March. The team will keep focusing to practise well and build up both, individual effort and the team's game book. What we also know is that we will need all possible support from our loyal and passionate fans! So put your days on your calendar and cancel your skiing trips!